With the goal to better serve the new health insurance market, I have completed the certification process through the state health insurance exchange, Connect for Health Colorado. This special certification allows me to consult with and enroll clients on the health insurance exchange for individual and small group health insurance plans. I am also licensed to consult and enroll outside the exchange as well. I can assist you with researching health plans and applying for health insurance on the new state exchange to go into effect on January 1, 2014. I will be able to answer your questions as well as recommend appropriate plans based on your needs. When you are ready to apply for coverage, I can help with your health insurance application either inside or outside of the exchange. The "Health Insurance Information Form" button on the insurance products bar above is linked to a form for you to fill out and submit so we can create a risk free, no obligation account on the Connect for Health Colorado website on your behalf. By having an account on this website, you will be able to access all health plan descriptions and costs, tailored to your specific needs. We will also be able to calculate the amount of any tax credit (federal subsidy)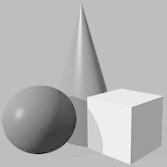 you may qualify for through this portal.
We developed the Medicare Basics Video Series with the most current information about how Medicare works for those aging into Medicare. Click on the image below to access these informational videos.